about Giacomo
"Results come from a high level of dedication; ballroom dance is a beautiful discipline."
Giacomo Agrello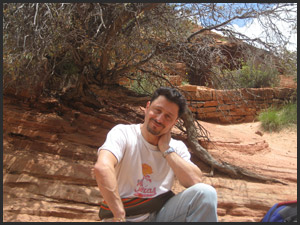 Born in Gallarate, Italy, Giacomo started dancing in 1987 to "meet girls and please his mom." A good move as he ultimately met his now-bride, Debra, through ballroom dancing.
Working from a beginner, through the ranks of amateur, into the levels of professional and pro-am categories, Giacomo's international career spans all levels of Ballroom Dance with successful results across the board. To name a few:

» Multiple pro-am champion titles across all age divisions
» Multiple-time professional winner and finalist in open and Rising Star events across the U.S.
» Amateur Italian national champion
Giacomo has made it a priority throughout his career and into the present to maintain the highest level of training for himself. Seeking out coaching from the most sought after and knowledgeable coaches in the world of ballroom dancing including: Peter Eggleton, Brian and Susan Puttock, Bill and Bobbi Irvine, Brian and Christie McDonald, Igor Suvorov, Giampiero Giannico and Andrew Sinkinson to name a few.
A true technician and competitor, Giacomo stresses the importance of continued training and education - both with his students and himself.
Currently a pro-am instructor, competitor and adjudicator, Giacomo continues to be a 'student of his own profession'.
The results? Ongoing success in the pro-am competitive arena with those students excited to excel!