about debra
"Excellence is never an accident."
Debra Agrello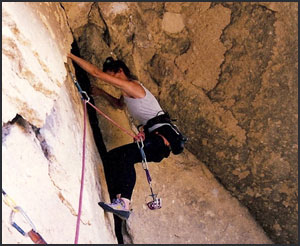 The conviction of pursuing your passion and ever-evolving to be the best you can be is at the core of Debra's beliefs.
Growing up as a competitive gymnast gave Debra early exposure to the very distinct and demanding needs of the athlete - physically, emotionally and nutritionally. The technical training in any sport is very, very important but - it is only one piece of the puzzle if you want to excel.
As a pro-am ballroom dance competitor, the mother of 7 and a health, nutrition and fitness professional of 18 years, Debra practices her convictions through all aspects of her life.
Partnering with husband Giacomo, Debra brings her credentials and demonstrated expertise to dance and fitness training. An active member of The American College of Sports Medicine (the Gold Standard for fitness professionals in the United States)


Debra keeps herself educated and informed of all the current trends in sports medicine and exercise science. "The American College of Sports Medicine advances and integrates scientific research to provide educational and practical applications of exercise science and sports medicine."
Credentials also include:
» ACSM
» AFAA
» GYROTONIC ®
» CPR/AED Certified for the Professional Rescuer
» Owner of Flex Appeal Fitness (est. 1991)
» 2008 Tour de Summerlin 85 mile bike - Las Vegas
» 2006 Silverman – Nevada full distance Ironman
» 2002 San Diego Marathon
» 2002 Las Vegas Half Marathon
» 2002 Horsetooth Colorado Half Marathon
» Montecito Fire Department - Fitness Assessment/Program Director
» Grace Christian Elementary School - Physical Education Teacher
» YMCA - Y's World of Sports - Triathlon/Duathlon & Mountain Bike Hill Climb Race Director/Event Organizer
A strong believer in physical, mental and nutritional conditioning, Debra educates her clients in these disciplines. Her methods of hands-on, individual, education result in students excelling both in their dance endeavours and their overall lifestyle.